Peach Turkey Meatballs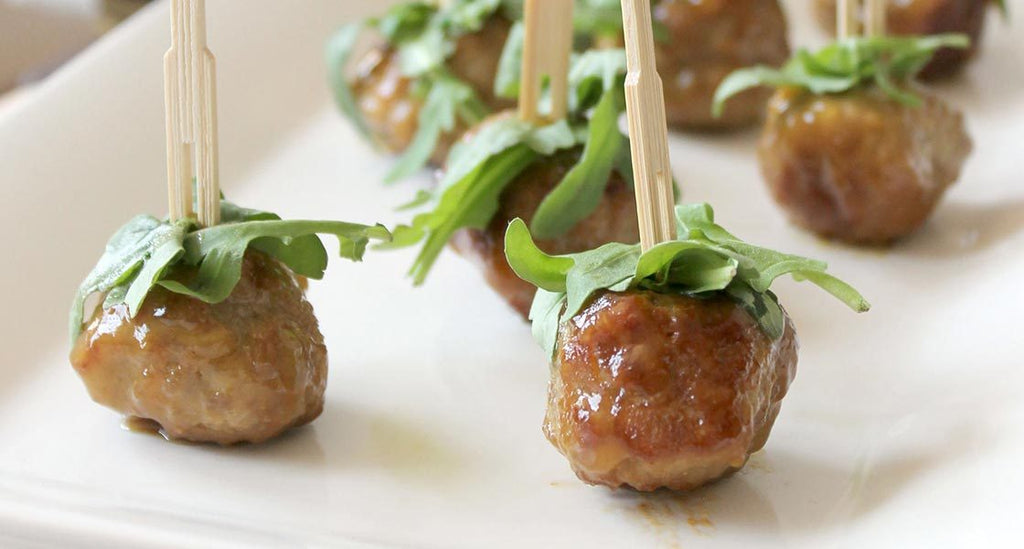 Ingredients
For the meatballs
1 lb. ground turkey
1 tsp. onion powder
½ tsp. sea salt
½ tsp. garlic powder
1 tbsp. Olive Oil
For the Glaze
Preparation
Combine ground turkey, onion powder, salt and garlic powder in medium bowl; shape into 20 meatballs, about1 ½ inch each.
Heat Olive Oil in large skillet over medium-high heat in a large skillet and brown meatballs on all sides. Cook covered, turning occasionally, until turkey is thoroughly cooked, about 5 minutes.
Meanwhile, combine Maille Dijon Originale mustard, jam, and honey in a medium bowl.
Gently toss cooked meatballs with glaze.
To serve
To plate, take a few leaves of arugula and arrange them on top of a meatballs before spearing with a toothpick. Serve warm.
---