Plant Based Stuffed Mushrooms with Spinach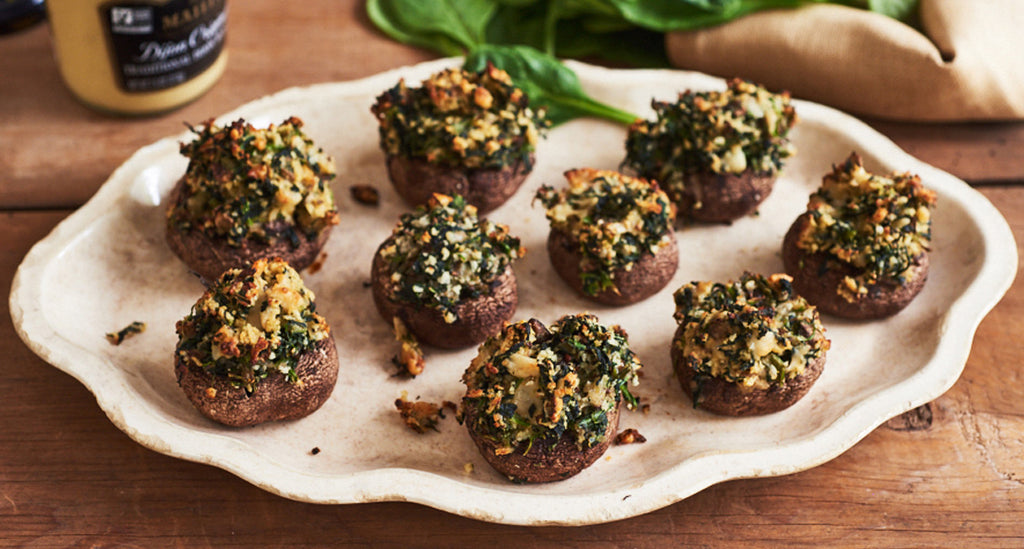 Recipe by: Jen May
Prep Time: 20 minutes
Cook Time: 30 minutes
Servings: 14
Ingredients
28 large mushrooms
1 box (10 oz.) frozen chopped spinach, thawed and squeezed dry
¾ cup grated Asiago cheese
½ cup plain panko bread crumbs
Preparation
Preheat oven to 375°. Remove stems from mushrooms and finely chop, reserving 1 cup, (save any remaining for another use).
Combine chopped stems with spinach, Asiago, bread crumbs and Maille® Dijon Originale mustard in large bowl.
Arrange mushroom caps on baking sheet and evenly fill with filling. Bake 30 minutes or until mushrooms are golden and filling is hot.
---