Prunes stuffed with Goats Cheese and wrapped in Bacon or Parma Ham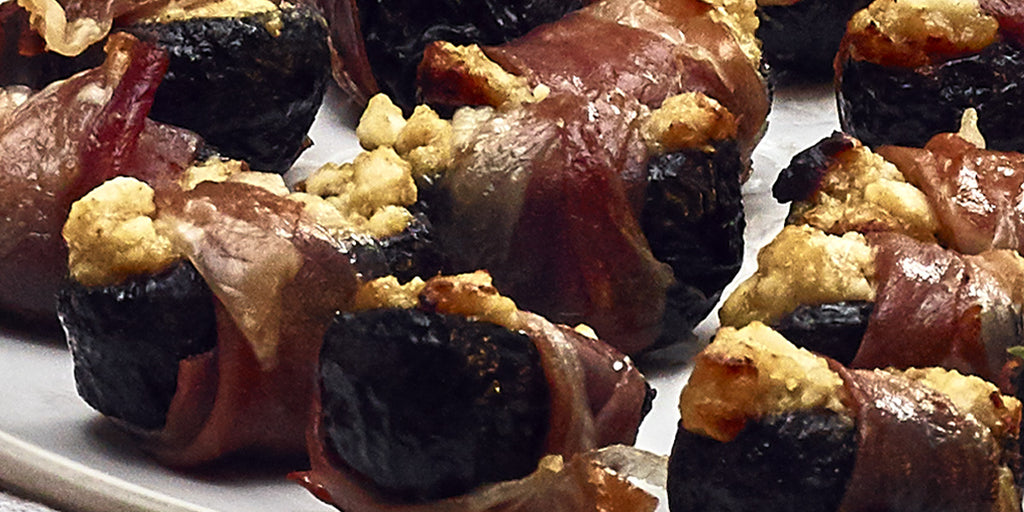 Ingredients
30-50g hard goats cheese
12 large pitted prunes
6 rashers Parma Ham / bacon
Maille Balsamic Glaze, for drizzling
Preparation
Preheat your grill to a high heat and position a rack just under it.
Crumble the goats cheese into little pieces and mix with the Maille Mustard with Champagne Brandy and Christmas Spices
Make a little incision in each prune and stuff with the cheese mix.
Halve each slice of Parma ham / bacon and roll it up around the stuffed prune.
Grill for a couple of minutes on each side.
Maille Tip:
Drizzle with a little Maille Balsamic Glaze and enjoy warm.
---