Pumpkin Pie Fingers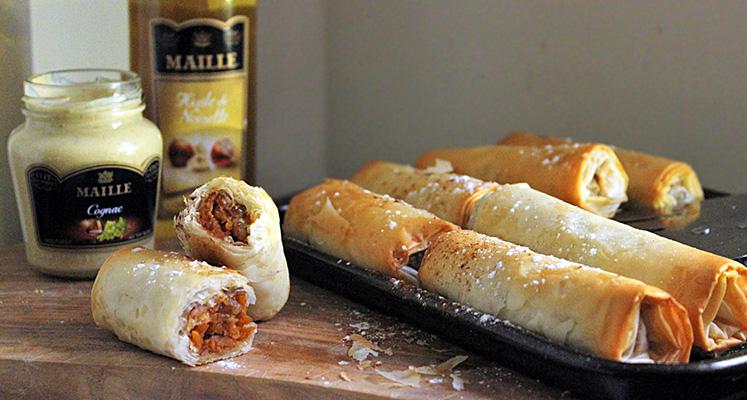 Preparation
Peel the pumpkin skin, cut in quarters, de-seed and grate into a bowl on the thick side of the grater.
Add the Champagne Brandy Mustard With Winter Spices, honey, spices and walnuts and stir to combine.
Transfer to a large pan and heat gently until the mixture is warm.
Lay your filo pastry on a bench and cut in 10cm wide strips.
Layer the first filo sheet and brush with Maille Hazelnut Oil for brushing the phyllo.
Then layer a second filo sheet, place a teaspoon size of the mixture in the middle.
Fold the sides of the filo onto the filling and roll until you reach the end forming a finger like shape.
Bake in the oven at 180°C until golden crispy.
Place on a serving tray and sprinkle with icing sugar and cinnamon to your liking.
—Fine Cooking for Maille
---