Raclette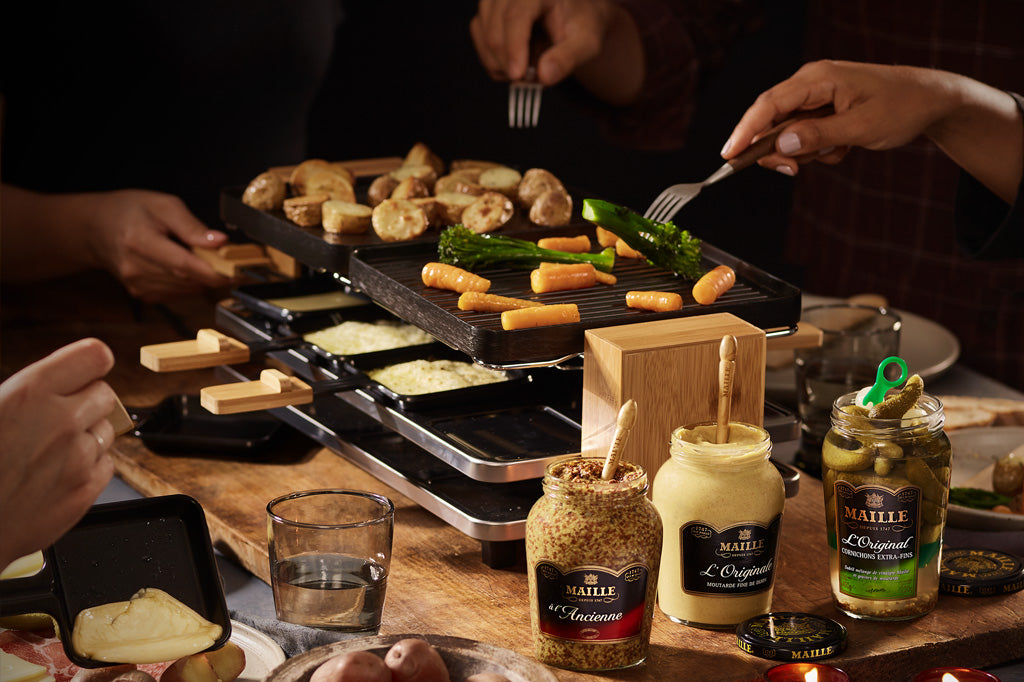 Recipe created by: Harry Lalousis
Raclette is one of the most fun sharing dishes with friends and family, what I love most is that it's a stress-free dinner! There is minimal preparation and cooking in advance. Mustard is key to a French Maille raclette, but most importantly you can add whatever you want, here is what I put together.
Ingredients
100 grams boiled baby potatoes cut in half
100 grams boiled tenderstem broccoli
100 grams prosciutto
10 grams salami
100 grams boiled baby carrots
200 grams raclette cheese or Comte slices
1 sliced baguette or crackers
Preparation
Add the cheese and desired mustard to the individual tray compartments for melting cheese and place under the heat to melt
Add the drained boiled vegetables on the flat parts on the top in order to heat up and roast.
Once cheese has melted the feast is ready to begin!
---