Risotto with scallops, mustard with Chardonnay White Wine and White Truffle from Alba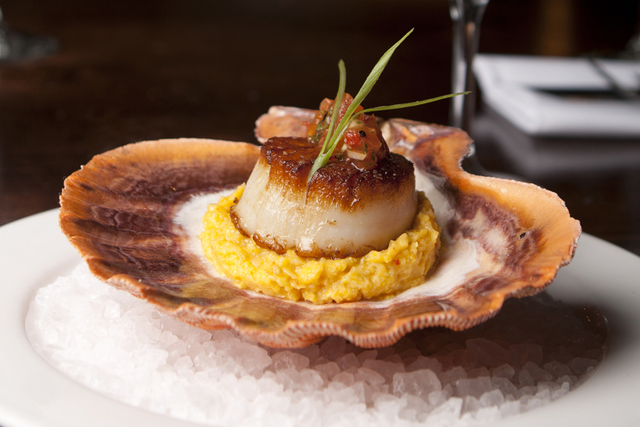 Ingredients
1 onion
50 g butter
200 g risotto rice (Arborio or Vialone Nano)
10 cl dry white wine
70 cl hot chicken stock
50 g Parmesan
12 scallops
Preparation
Peel and chop the onion. Melt 25g of butter in a deep pan and soften the onion for about 3 min on a low heat. Add the rice and cook for 5 min.
When the rice is translucent, pour in the white wine, stir and cook until absorbed by the rice.
Add the hot stock, one ladle at a time, allowing the rice to absorb the stock before adding any more.
Add the remaining butter, the Parmesan and the White Truffle Mustard with Chardonnay White Wine. Stir gently and keep the risotto warm.
Over a high heat, sear the scallops for 1 min on each side.
Serve the scallops on top of the risotto and season.
---