Roasted Grapes with Burrata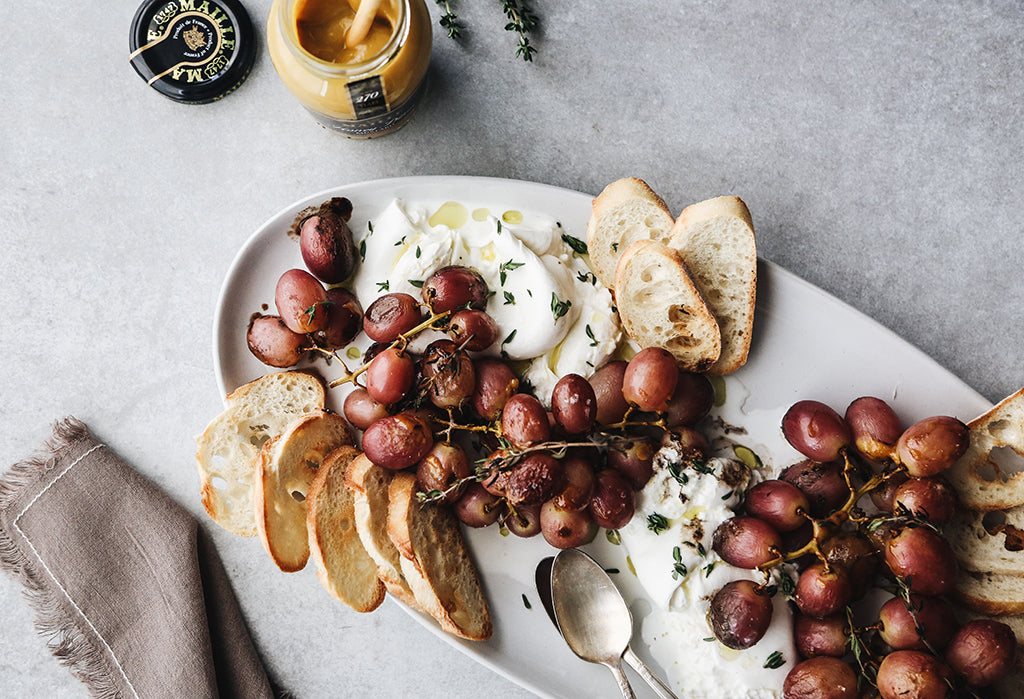 Recipe created by: Runway Chef
Ingredients
1 pound red grapes
¼ cup balsamic vinegar
2 ½  tablespoons Maille Honey Dijon mustard
¼ teaspoon sea salt flakes
A few sprigs of fresh thyme
2 balls of fresh burrata
Crostini and olive oil, for serving
Preparation
Preheat oven to 400 degrees. Place the grapes in a cast iron skillet or on a small baking sheet. Set aside.
In a small bowl, stir together the balsamic vinegar and Maille Honey Dijon mustard. Pour the mixture over the grapes. Sprinkle with salt and sprigs of fresh thyme. Bake for 30-40 minutes, or until the grapes begin to brown and blister, and the balsamic Dijon mixture has reduced to a thick sauce in the bottom of the pan. Remove from the oven.
Place the burrata on a serving dish and top with the grapes. Drizzle with olive and serve with crostini.
---