Roasted Sweet Potato Medallions With Blue Cheese & A Drizzle Of Mustard Sauce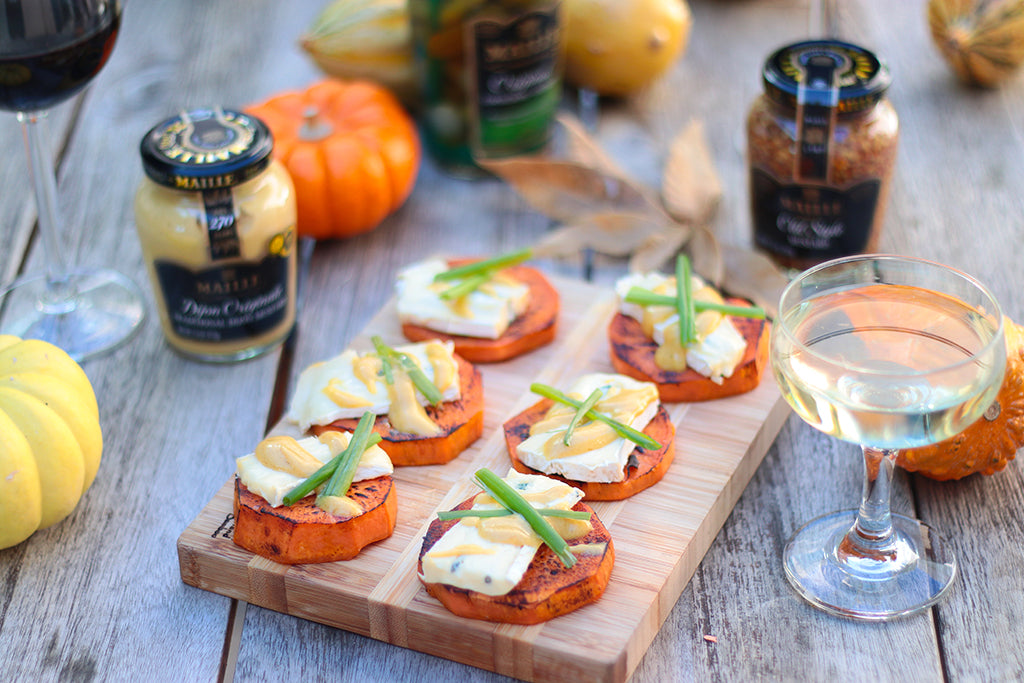 Recipe by: Honest Cooking
Servings: about 12 medallions
Ingredients
1 sweet potato
Oil
Salt and pepper to taste
3 ounces blue cheese
¼ cup Maille Honey Dijon mustard, to garnish
1 tablespoon olive oil
Directions
Preheat oven to 450F.
Cut sweet potato into ¼ inch medallions.
Place on a baking sheet lined with parchment paper and brush with oil and season with salt and pepper.
Roast for about 35 minutes or until they have softened and are beginning to crisp up and take on some color.
Remove from oven, let cool for a few minutes and top with a crumble of blue cheese.
Top each bite with a drizzle of Maille Honey Dijon mustard. If the consistency of the mustard is not great for drizzling, thin with a tablespoon of olive oil.
---