Roasted Vegetables With Maille Mustard Sauce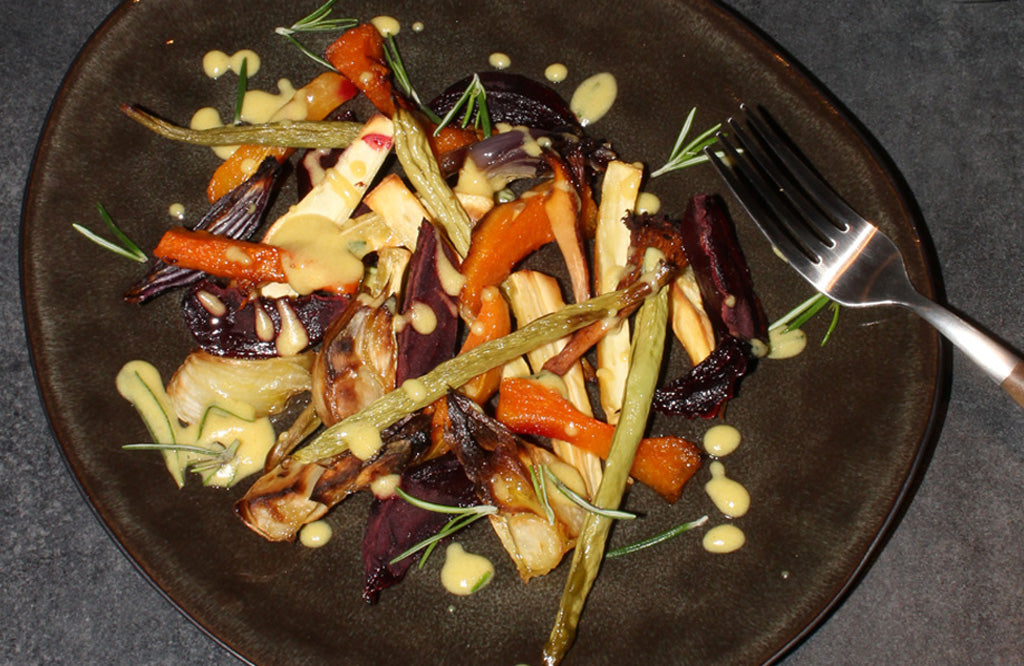 Preparation
Cut all the vegetables into even size pieces, you can cut them stick size or squares as long as they are roughly even in diameter.
Place in a baking paper lined shallow dish or a baking tray.
Smear with half the olive oil and 1 tablespoon of the Maille Dijon Originale Mustard and toss the vegetables to cover evenly
Roughly chop the rosemary or pick the leaves and sprinkle over the vegetables.
Place in a preheated oven at 180°C/350°F for 30 minutes or until golden on the edges.
Mix the remaining olive oil and mustard in a small bowl.
Plate the vegetables and drizzle with the mustard and olive oil mix and
serve.
---