Sausage and Cream Cheese Crescent Holiday Wreath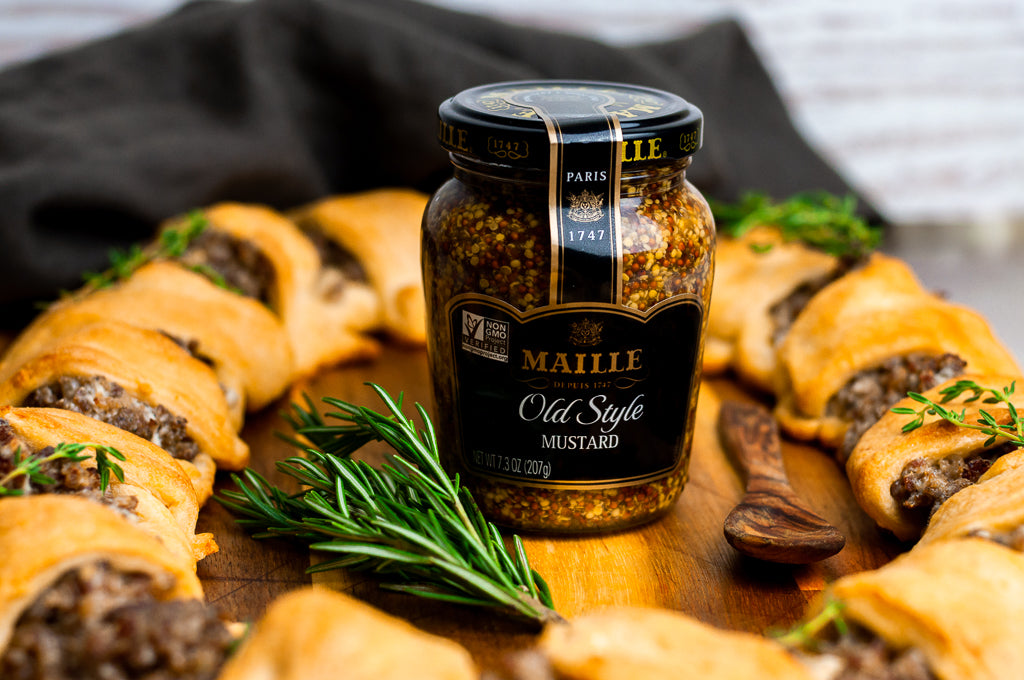 Recipe by: Tasting.With.Tina
Prep Time: 10 minute
Cook Time: 20 minutes
Servings: 6
Ingredients
1 Lb Ground Sausage
1/4 tsp Salt
1/4 tsp Pepper
4 oz Cream Cheese
2 Pks Crescent Rolls
As Needed Maille Old Style Mustard
Preparation
Preheat the oven to 375°F.
Heat a pan on medium heat. Add sausage, salt, and pepper. Brown sausage until fully cooked, about 5-8 minutes.
After sausage is cooked, in a large bowl, combine sausage mixture and cream cheese. Stir well.
On a large lined baking sheet, line crescent rolls in a ring, with the wide ends overlapping and narrow ends facing outwards.
Spoon sausage and cream cheese mixture over the wide ends of the crescent rolls. Fold the narrow ends over and tuck under the wide end of the roll.
Bake at 375°F for 20 minutes or until rolls are golden brown. Serve with Maille Old Style Mustard for dipping.
---