Seared Scallops with Mustard Sauce and Cauliflower Puree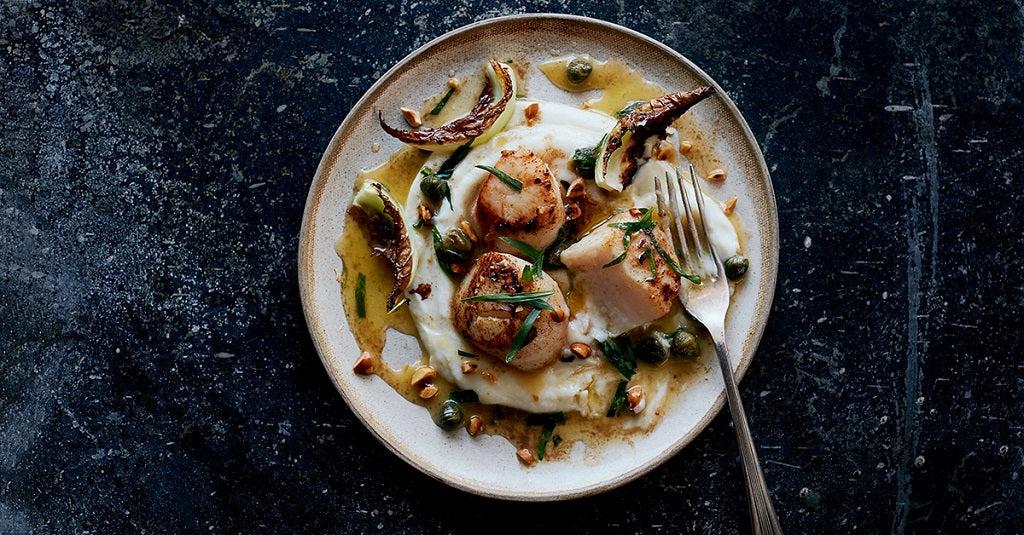 Ingredients
6 shacked scallops
1 large potato
1 small cauliflower
1 tablespoon Maille Mustard with Rosemary Honey
1/2 glass of wine
1 tablespoon of butter 
1 teaspoon drained capers
A few tarragon leaves
1 teaspoon crushed peanuts
Preparation
Peel the potato and cut in quartz, thick cut the cauliflower and boil with the potato for 10 minutes.
Remove the water and blitz with a blender into a puree.
Add a heavy base pan on medium to hot, add the butter and once melted sear the scallops in the butter, once golden flip on the other side and sear this side as well.
Add the Maille Mustard with Rosemary Honey, wine, capers and tarragon leaves and bring to a simmer for 3 minutes.
Serve hot on the potato cauliflower puree and garnish with the crushed peanuts.
---