Simply Succulent Maille Grilled Chicken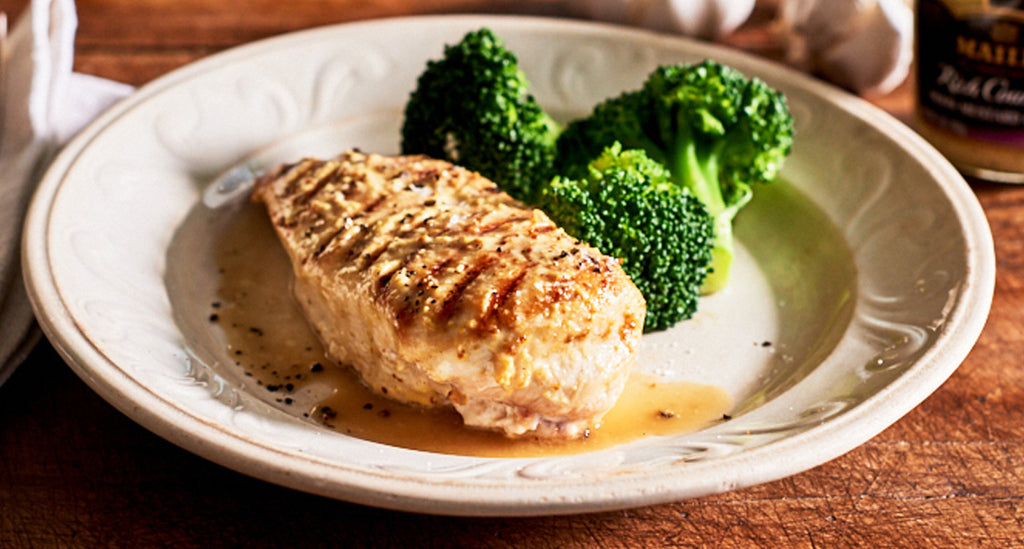 Recipe by: Jen May
Prep Time: 5 minutes
Marinate Time: 20 minutes
Cook Time: 10 minutes
Servings: 4
Ingredients
¼ cup Hellmann's® Real Mayonnaise
1 tsp. finely chopped garlic
4 boneless, skinless chicken breasts, about 1¼ lbs.
Preparation
Mix first 3 ingredients in large bowl, reserving ¼ cup mixture. Place chicken in remaining mixture; cover and marinate at room temperature 20 minutes or up to 4 hours in refrigerator.
Preheat well-oiled grill to medium and grill chicken, turning once and brushing occasionally, 10 minutes or until chicken is thoroughly cooked. Remove from grill and brush with reserved mustard mixture. Season, if desired, with salt and pepper and sprinkle, if desired, with chopped fresh thyme.
---