Smoked Salmon & Caviar Crostini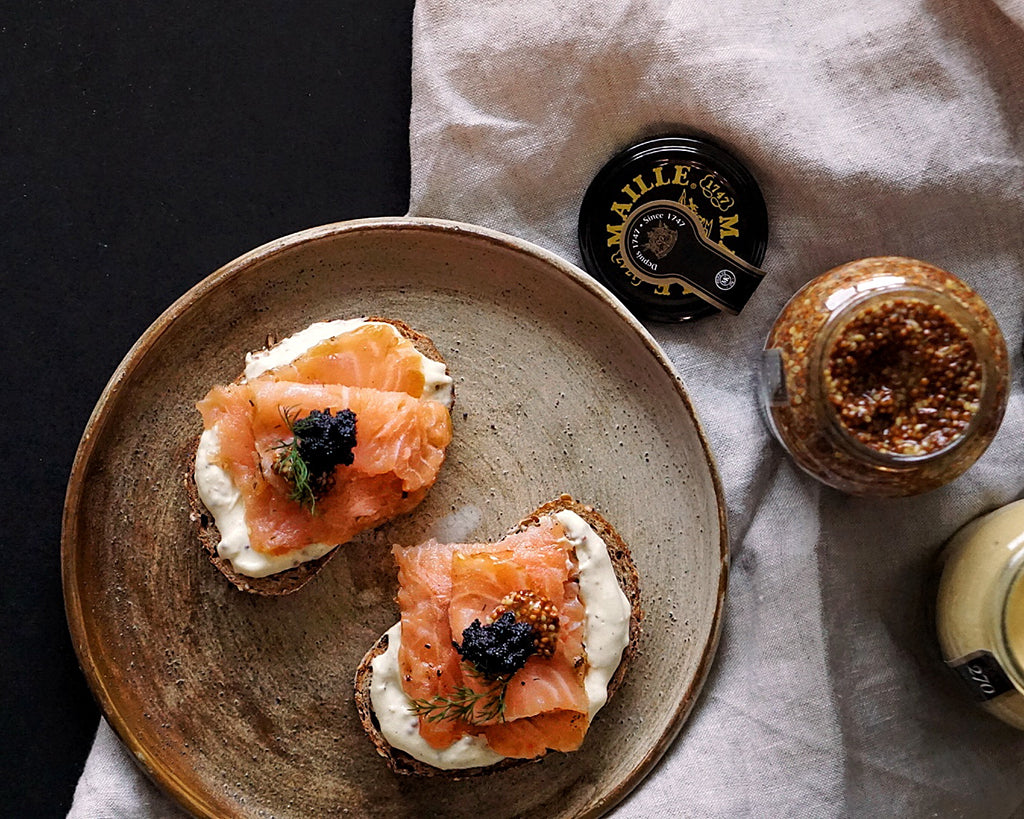 Recipes created by Pantry No. 7
Serves: 4
Ingredients
1 loaf nut & seed bread, thinly sliced and toasted
1 pound smoked salmon, thinly sliced
1/4 cup black caviar or roe (optional)
2 tsp Maille Old Style mustard
1/2 cup cream cheese
1/2 cup mayonnaise
1/2 a lemon
Fresh dill to garnish
Freshly ground black pepper
Preparation
In a small bowl, combine Maille Old Style mustard, Maille Dijon Originale mustard, cream cheese and mayonnaise. Season with black pepper to taste, and mix with a spoon until smooth.  
Assemble each crostini with a layer of mustard mixture, a slice of smoked salmon, a small spoonful of caviar, and a dab of Maille Old Style mustard. 
Squeeze fresh lemon juice over crostini, and garnish with a sprig of dill. 
---