Maille Smoked Salmon Tartine with Maille Dijon Originale Cream Cheese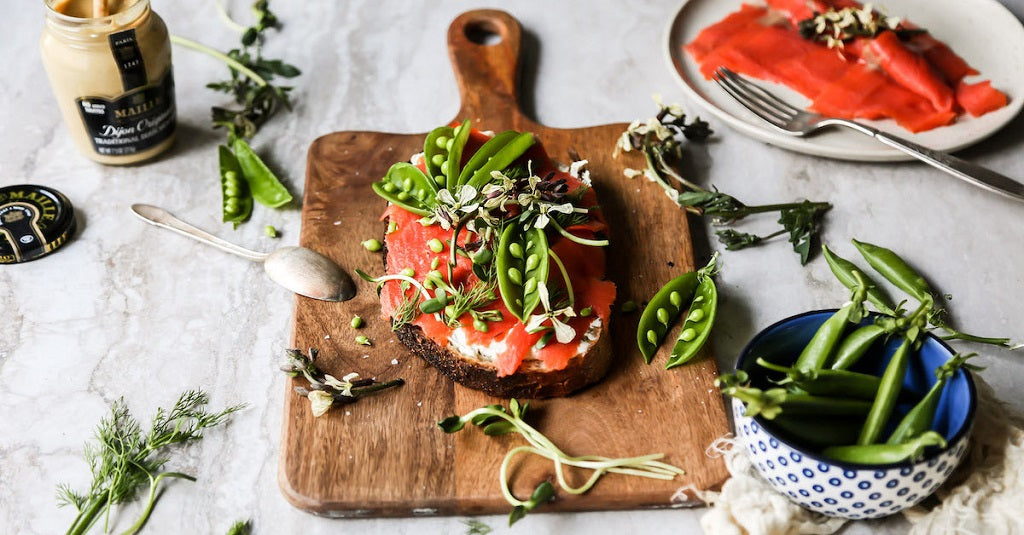 Recipe created by: Runway Chef
Serves: 2
Ingredients
4 oz smoked salmon
Snap peas, split to top
Fresh Dill and/or fresh pea shoots to top or garnish
2 slices of a rustic/crusty bread (sourdough), sliced approximately 1 inch thick and lightly grilled
For the Dijon cream cheese spread:
8 oz package of cream cheese
Preparation
In a bowl, combine the cream cheese and the Maille Traditional Dijon Originale Mustard  and mix together until smooth.
Take your slice(s) of bread and place on a grill pan or lightly toast. 
Take the dijon cream cheese and and spread across the bread, top with smoked salmon and snap peas. 
Top and garnish with the fresh pea shoots and/or dill.
---