Stuffed Mushrooms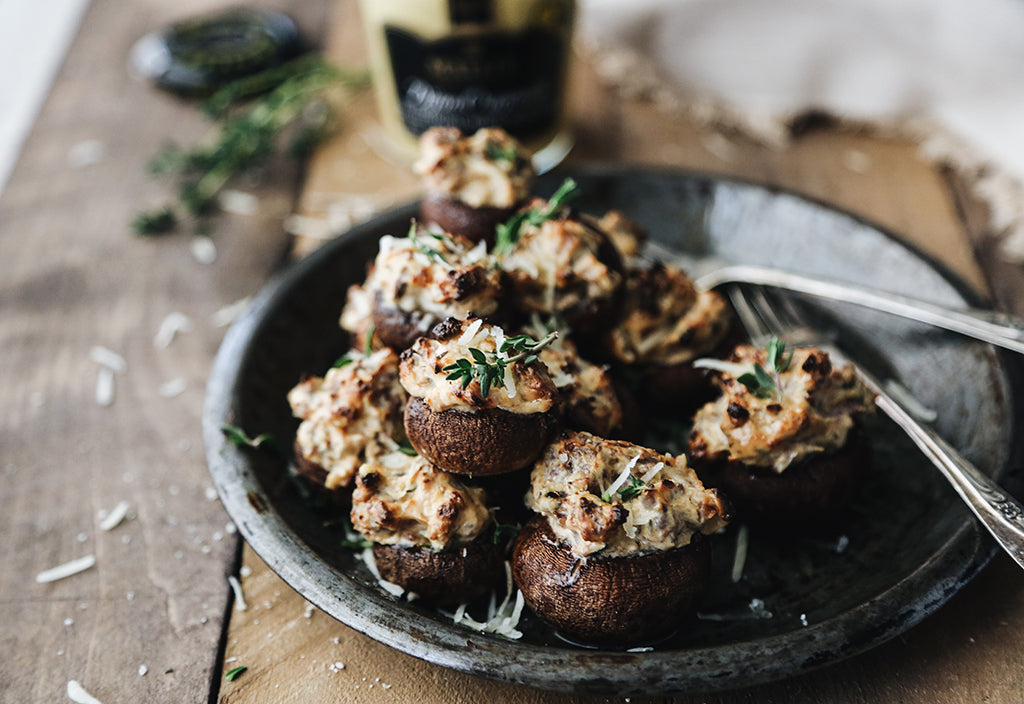 Recipe created by: Runway Chef
Makes: 25 mushrooms plus extra filling
Ingredients
25 large mushrooms, washed and dried
1 pound sausage
1 small onion, finely diced
5 sprigs of fresh thyme, leaves removed
2 tablespoons Maille Dijon Originale mustard
8 ounces cream cheese (or goat cheese)
3 tablespoons grated Parmesan cheese
Preparation
First, carefully remove the stems from the mushrooms. Place the caps, top side down, on a baking sheet and set aside. Finely dice the stems.
In a large skillet, set over medium heat, combine the mushroom stems, sausage and onion. Sauté, stirring occasionally, until the sausage is cooked through and the onions are slightly translucent, about 10-12 minutes.
Remove the pan from the heat and add in the thyme leaves, Maille Dijon Originale mustard and cream cheese. Stir until well combined. Fill each mushroom cap with about a teaspoon of the sausage mixture, then sprinkle with grated Parmesan cheese. Broil on high for 5-6 minutes, or just until the tops turn golden brown. Allow to cool for a few minutes before serving.
If you have any of the sausage filling mixture left it can be used as a dip with crackers or crostini.
---