Summer Pizza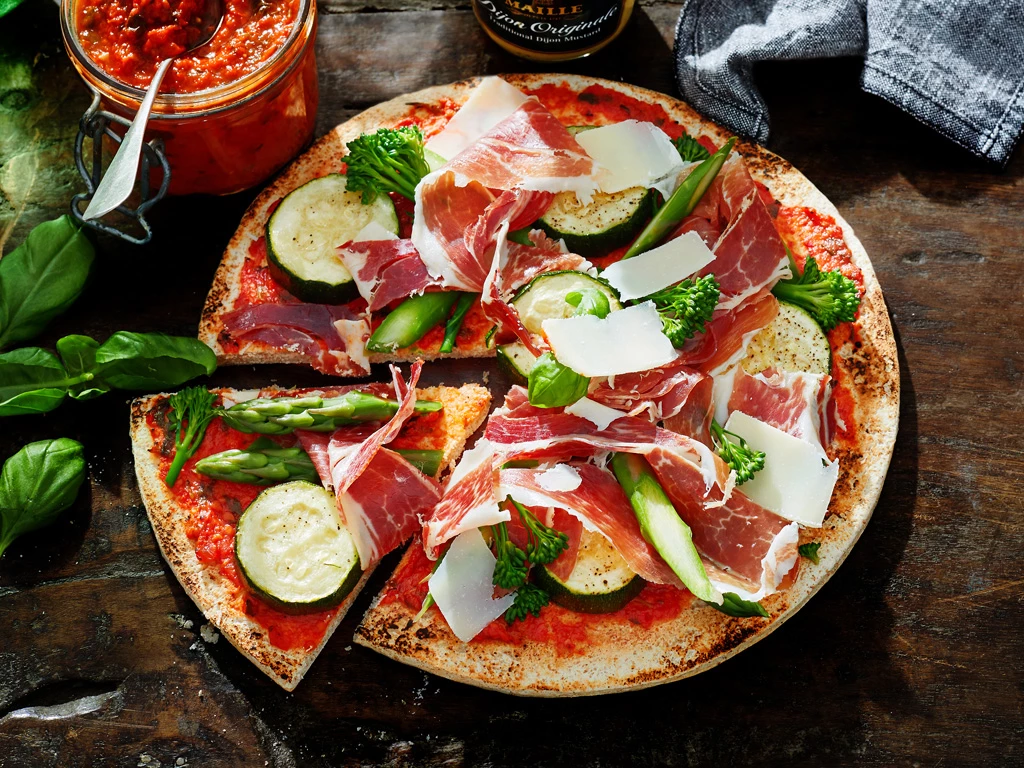 Preparation
Preheat an oven on 225 degrees C
Cut each vegetable into even sized pieces and blanche them.
Divide the tomato chili dip over the pizza dough bases, add the vegetables and bake in the oven for about 8-10 minutes or until the dough is cooked and starts to color.
Garnish with the pecorino cheese, Maille Honey Dijon Mustard and Iberico ham.
---