T-Bone Steaks with Maille Mustard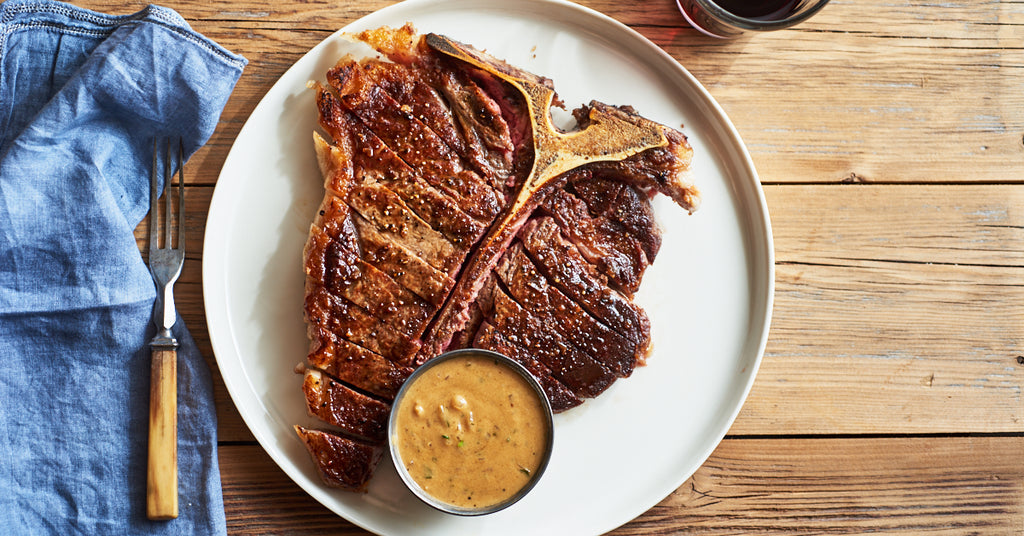 Ingredients
2 T-bone steaks (about 1 lb. ea.)
1 Tbsp. olive oil
1 medium shallot, finely chopped
1/4 cup dry white wine
1 Tbsp. margarine or butter
2 tsp. finely chopped tarragon leaves
Preparation
Pat steak dry and season, if desired, with salt and pepper.
Heat olive oil in large oven-proof skillet over medium-high heat until it just begins to smoke; add steak. Cook steak, turning once, until desired doneness, about 8 minutes for medium-rare. Let stand 10 minutes
Meanwhile, cook shallots in same skillet over medium heat, stirring frequently, until lightly golden, about 3 minutes. Stir in Maille® Dijon Originale Traditional Dijon Mustard and cook, stirring, about 1 minute. Add wine and bring to a boil. Cook, stirring occasionally, until reduced by half, about 1 minute. Remove from heat and stir in margarine and tarragon until margarine is melted.
Also terrific with Maille® Old Style or Honey Dijon Mustard.
---