Tomato Paste Sauce with Maille Dijon Original White Wine Mustard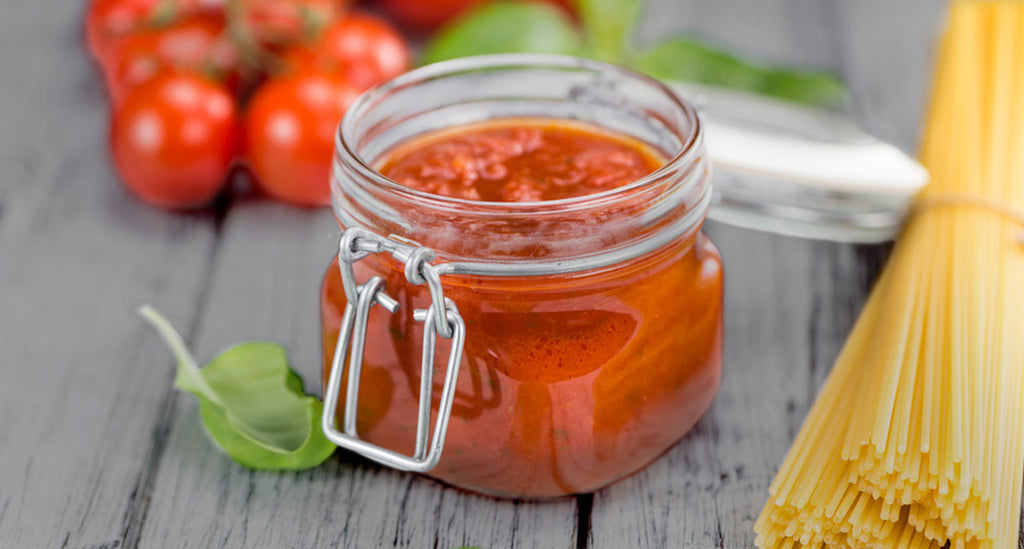 Rescue unused tomatoes with a rich, herby paste recipe.
Ingredients
Tomatoes and any herbs and vegetables you have that would go to waste. Make sure tomatoes make up at least 50% of the mix
1 tsp. of salt to each 1kg of vegetables
1tbsp. olive oil to each 1kg of vegetables
1 Tbsp. of Maille Dijon original white wine mustard
Preparation
Wash all vegetables thoroughly removing any bad spots with a paring knife and add to a stockpot, quarter the tomatoes and remove the seeds with your hands, Place in a large heavy-bottomed pot. Bring to a boil, then reduce heat to medium and simmer vigorously for 30 minutes or until vegetables are very soft and have released their liquid.
Place a fine sieve over a large bowl. Scoop a ladle-full of the vegetable/Tomato mix into the sieve and push through using the back of the ladle. Discard any skins and seeds. Repeat with remaining mixture.
Return strained mixture to the same pot over high heat. Stir in salt and bring to a boil. Reduce heat and simmer, stirring often, for 25 to 30 minutes. Remove from heat, mix in the Maille Dijon original white wine mustard and place in sterilised jars, allow to cool seal the lids and place in the fridge.
Serving suggestion: Spread on freshly baked focaccia accompanied by delicious burrata, drizzled with Maille Extra Virgin Olive Oil
—Fine Cooking for Maille
---