Tropical Hot Dogs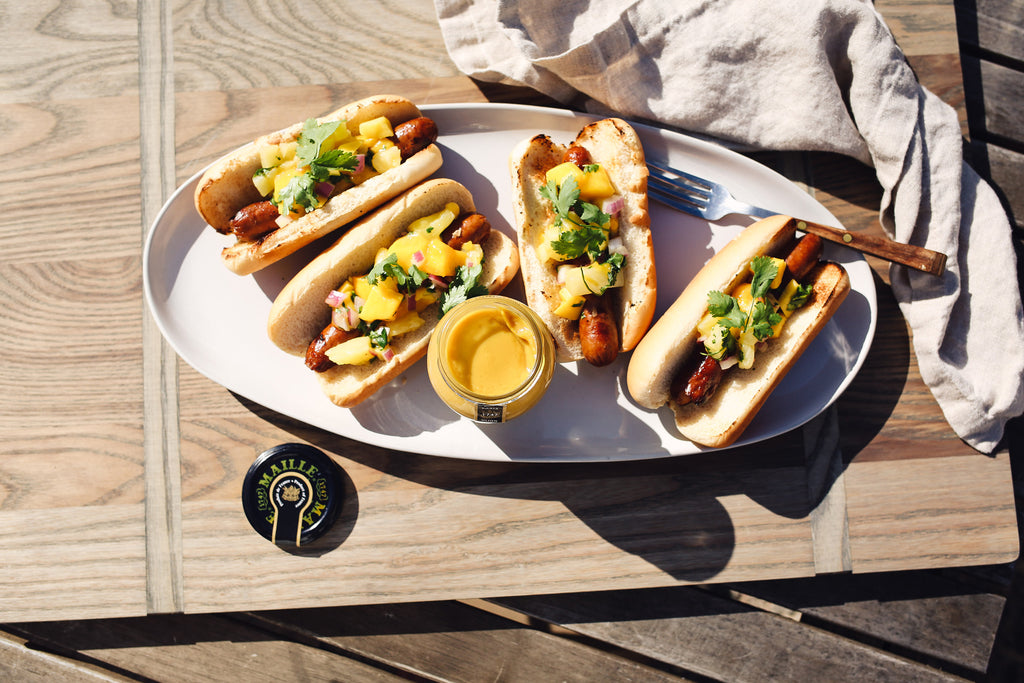 Recipe created by: RunwayChef
Yields: 8 hot dogs
prep time: 10 minutes
cook time: 10 minutes
Ingredients
3/4 cup diced fresh pineapple
3/4 cup diced fresh mango
1/4 cup finely diced red onion
1/4 cup chopped cilantro
2 teaspoons Maille Honey Dijon
1/4 teaspoon salt
Juice of 1 lime
8 hot dogs
8 hot dog buns
Method
In a bowl, stir together the pineapple, mango, red onion, cilantro, Maille Honey Dijon, salt and lime juice just until combined. This step can be done up to 24 hours in advance and the topping can be stored in an airtight container in the refrigerator until serving.
Preheat your grill to medium-high heat. Grill hot dogs for 7-9 minutes, or until cooked through and grill marks have formed. Optional- toast hot dog buns for 2-3 minutes, or just until golden brown.
Place the hot dogs in the buns, top each with a spoonful of tropical topping and serve immediately.
---