Tuna Pasta Salad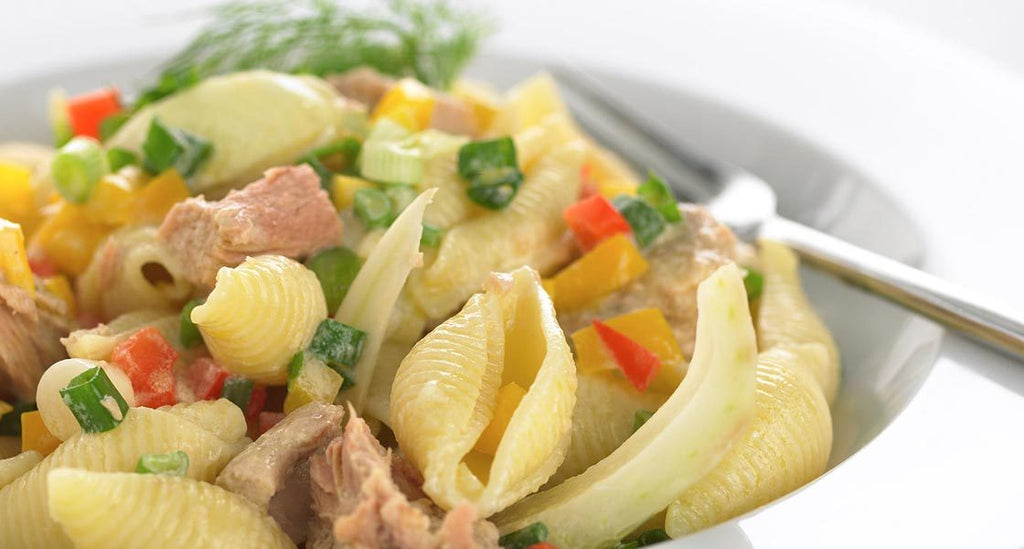 Ingredients
8 oz. medium size pasta shells, cooked and drained and rinsed in cold water
1 can (6 oz.) tuna, drained and flaked
4 (2 each) red and yellow peppers, finely chopped
1 small fennel bulb, finely sliced reserving leaves
4 green onions, chopped
5 tbsp. crème fraîche or sour cream
Juice of half a lemon (about 1 ½ tbsp.)
Salt and freshly ground black pepper
Preparation
Combine cooked and cooled pasta, tuna, peppers, green onions and fennel in large serving bowl.
Combine Maille Dijon Originale Mustard, crème fraîche, lemon juice, salt and freshly ground pepper in small bowl with wire whisk. Pour over pasta and toss to coat.
To Serve
Garnish with reserved fennel leaves.
Chef's tip
We suggest shell-shaped pasta as the vegetables and tuna can nestle together inside.
---