Turkey Bacon & Avocado on Baguette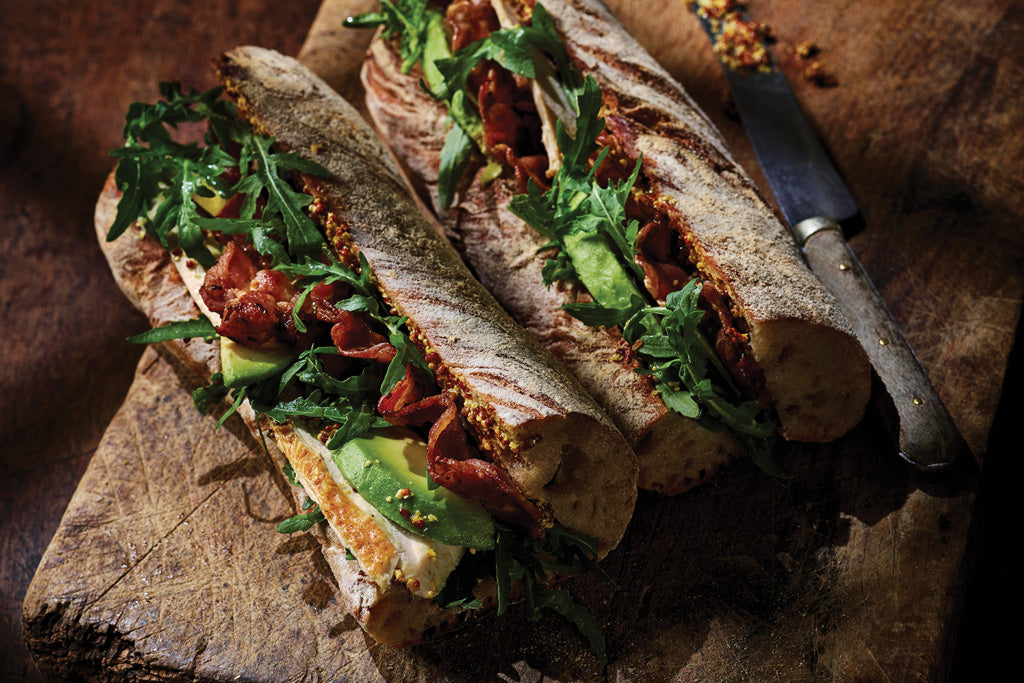 This delicious crusty sandwich is delicious with any of our flavorful mustards.  Try Maille Dijon Originale, Maille Old Style or Maille Honey Dijon!
Ingredients
2 Tsp. of the Maille mustard of your choice
1 12-inch Baguette whole grain bread, sliced in half horizontally
4  ounces sliced cooked turkey breast
2 slices cooked bacon
1/2 avocado, sliced
1/2 cup arugula leaves
Preparation
Cut loaf in half to make 2 sandwiches. Evenly spread Maille mustard on both sides of bread and divide remaining ingredients on sandwiches.
Enjoy!
---