Tzatziki Relish with Maille Dijon Original Mustard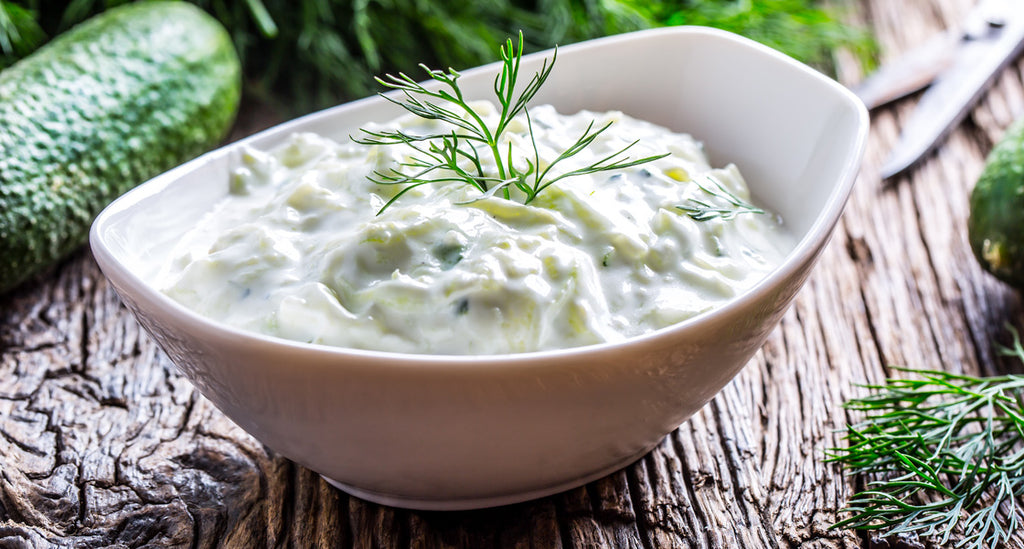 Rejuvenate left-over cucumber with this easy pickling method.
Preparation
Grate the cucumber into a strainer, cup the grated cucumber in your palms and squeeze to release excess liquids, sprinkle with the sea and let sit for 5 mins
Squeeze out again the excess liquid, place into a sterilized glass jar, mix the Maille white balsamic vinegar with the Maille Dijon original mustard and add to the jar, add the garlic and dill. Seal and place in fridge for 2 weeks
After the 2 weeks, drain a tbsp. of the mixture and add to 100ml of strained Greek yoghurt for a fresh tzatziki dip.
Tip: Keep the cucumber juice and use in a salad dressing
Serving suggestion: Serve pickled cucumber tzatziki with warm sourdough bread
—Fine Cooking for Maille
---