Veggie burger patty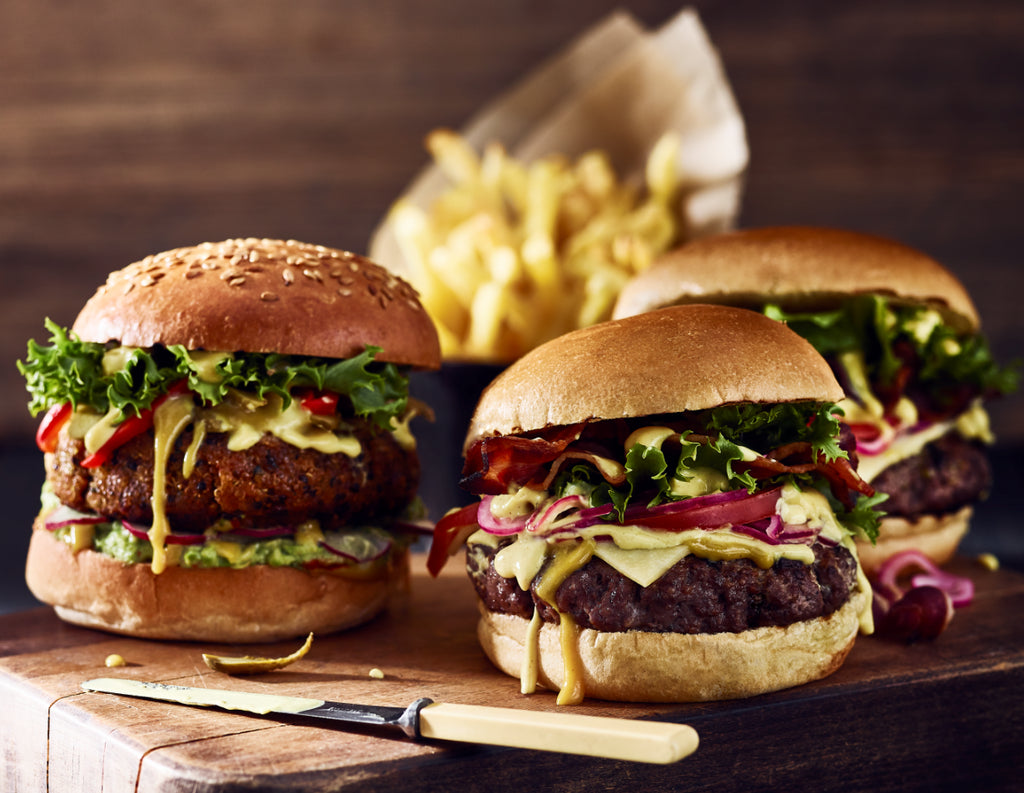 Ingredients
uncooked quinoa, about 2 cups cooked
1 tbsp. vegetable oil
1 tbsp. Maille Dijon original mustard
1 cup coarsely grated zucchini
3/4 cup coarsely grated carrot
1 small shallot, minced
1 garlic clove, minced
1 egg, beaten
3 tbsp. cornflour
Salt and pepper
Preparation
Rinse the quinoa under cold running water to remove its bitter flavour.
Tip into a pan and add double the amount of water.
Place over medium heat and bring to the boil.
Reduce to a simmer for 10 to 15 minutes, or until tender and the liquid is absorbed.
Transfer to a bowl
Heat a large, wide non-stick frying pan over medium heat. Add oil, zucchini, carrot, shallot and garlic. Cook until soft, about 5 min. Add to quinoa. Stir in egg, Maille Dijon original mustard
Heat the same non-stick frying pan over medium heat. Firmly press quinoa mixture into a 1/2-cup measuring cup. Turn and release into pan. Gently press to shape into a patty about 4 in. wide. Repeat, cooking 2 patties at a time. Cook until golden and warmed through.
---