Zesty Carrot Cake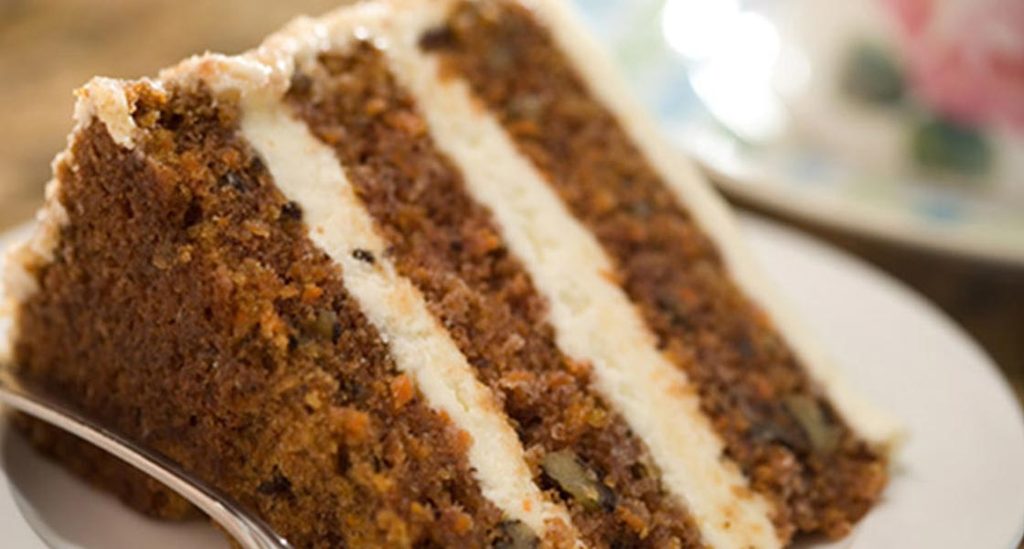 Nothing beats the fragrance of a freshly-baked tray of little carrot cakes stuffed with spices, dried fruit and a spoonful of fruity wholegrain mustard.
Ingredients
169g butter
3 tbsp. chopped walnuts
4 eggs
170g firmly packed brown sugar
150g slivered almonds, ground (about 173g ground)
105g all-purpose flour
5 tsp. baking powder
Pinch of salt
250g grated carrots (about 2 large carrots)
3 tbsp. golden raisins
Grated peel of 2 oranges (about 3 tbsp.), divided
Grated peel of 1 lemon (about 1-½ tbsp.)
Grated peel of 1 lime (about 1 tbsp.) (optional)
1½ tbsp. fresh grated ginger
1 tsp. ground cinnamon
⅛ tsp. ground coriander (optional)
350g confectioners sugar
2 tbsp. water
Preparation
Preheat oven to 365

°

F. Spray 20 muffin cups with non-stick cooking spray; set aside. Melt butter with walnuts in small saucepan; set aside.
Beat eggs with brown sugar in small bowl with electric mixer until foamy; set aside. Mix ground almonds, flour, baking powder and salt. Stir in egg mixture just until blended. Stir in walnut mixture, carrots, Maille Whole Grain Mustard with Chardonnay white wine, raisins, grated peels (only 1 of the orange), ginger, cinnamon and coriander until blended. Spoon evenly into prepared cups. Bake 15 minutes or until toothpick inserted in centers comes out clean. Cool on wire rack 10 minutes. Remove cakes from pans and cool completely.
Blend confectioners sugar, water and remaining 1 ½ tablespoons orange peel in medium bowl. Spread on carrot cakes and let stand uncovered until set, about 2 hours.
---