Zucchini Buds with a Tuna Mustard Filling, Mint and Red Currant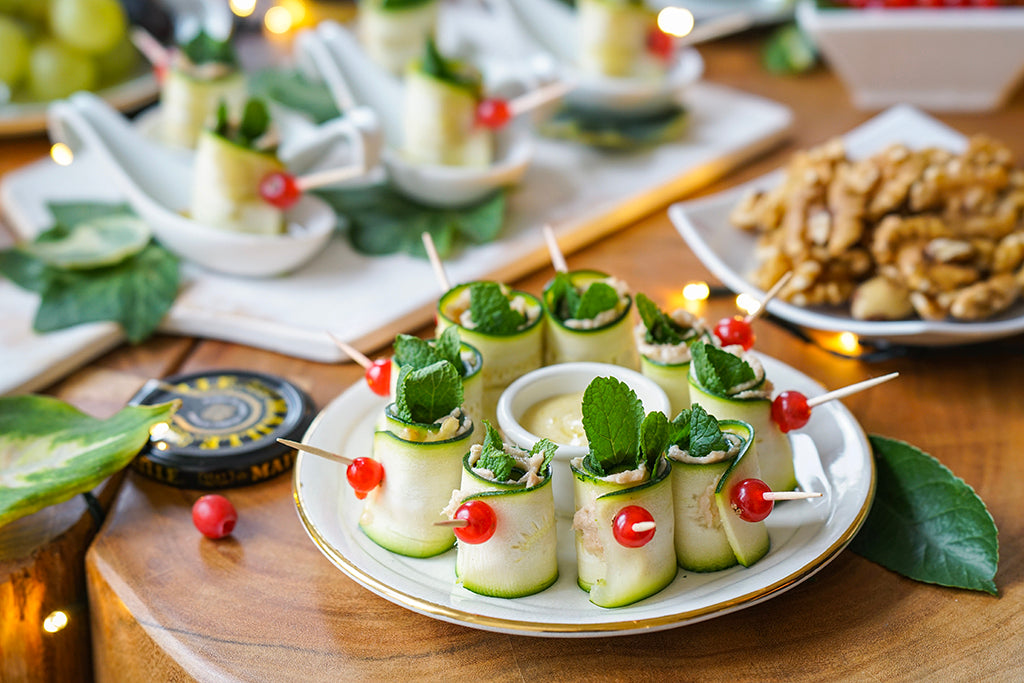 Recipe created by Little Bites of Beauty
Serves: 24
Ingredients
For the filling:
2 cans (320 gr) tuna in olive oil
80 gr dairy free cream cheese
12 walnuts


For the Zucchini Buds:
2 large organic zucchini
3 sprigs of fresh mint
24 red currants


For the mustard dipping sauce:
3 tbsp of extra virgin olive oil
2 tbsp of full fat coconut milk
Preparation
Prepare the filling by mixing all ingredients together in a small bowl.
Wash the zucchini, dry them with a paper towel and cut off the ends. Using a large potato peeler or a mandolin, cut your zucchini into thin slices.
Spread some of the tuna and mustard filling on a strip of zucchini, lay 2 mint leaves on top, then roll it up in a bud-like shape.
Pierce a berry of red currant with a toothpick and insert it diagonally in the zucchini bud to keep it rolled.
Repeat until you rolled up all of your zucchini buds and display on a platter.
Lastly, combine all ingredients for the dipping sauce in a small bowl, mix well and place it in the middle of the platter before serving.
---