Nothing like a Father's day BBQ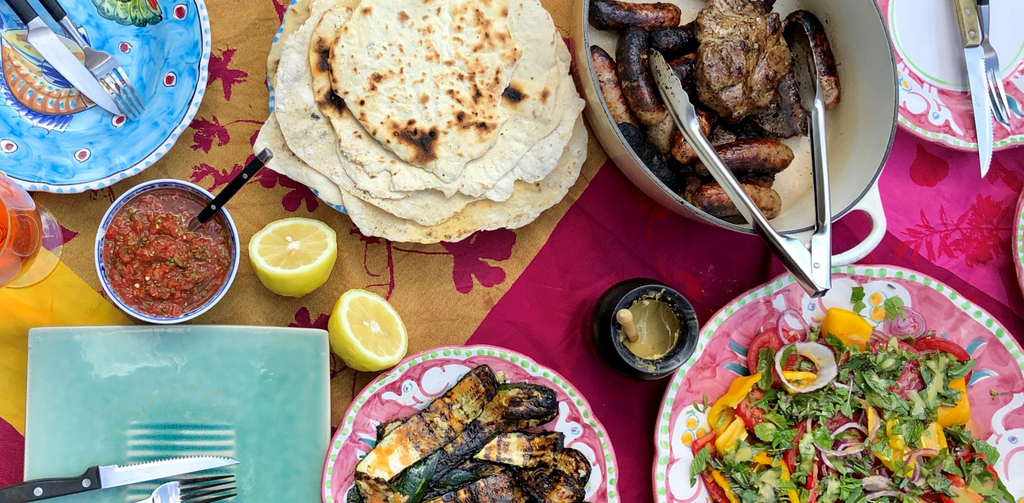 My fondest memories are BBQ Sundays around the pool with my dad, enjoy a great BBQ this father's day.
_________________________________
Bonjour Bonjour!
So, Fathers have become Dads,
What's cool about that is that we are growing up in an environment where Dads cook, clean and are part of the daily home running more than ever before, now I am not daydreaming, I know that mostly mums still run the household, but as I said Dads are chipping in more than before. So, Dads are less scary and more involved.
However, where we really see a change is in the Kitchen, Dads own the kitchen with their gadgets and special knives, pans and because they get to cook on the "cool" days, such as special occasions, weekends, summers, birthdays and so on, they have the title of being awesome cooks, because they always cook something special.
I don't know about your Dads but mine always cooked an awesome BBQ and growing up in Australia he had everything a man could dream for his BBQ.
One of my favourite BBQ'S ever was, is and I think will always be, grilled vegetable salad and what we call "Down Under" A Great Aussie burger, packed with flavour and dare I say Healthier? After all you get beetroot and pineapple in it, so that must count for some health points, right?
Try my Great Australian burger today with alternative patties for meat lovers and Vegetarians.Why not treat Dad to a BBQ this Sunday?
---