Asparagus Crepes with Maille Port Balsamic Mustard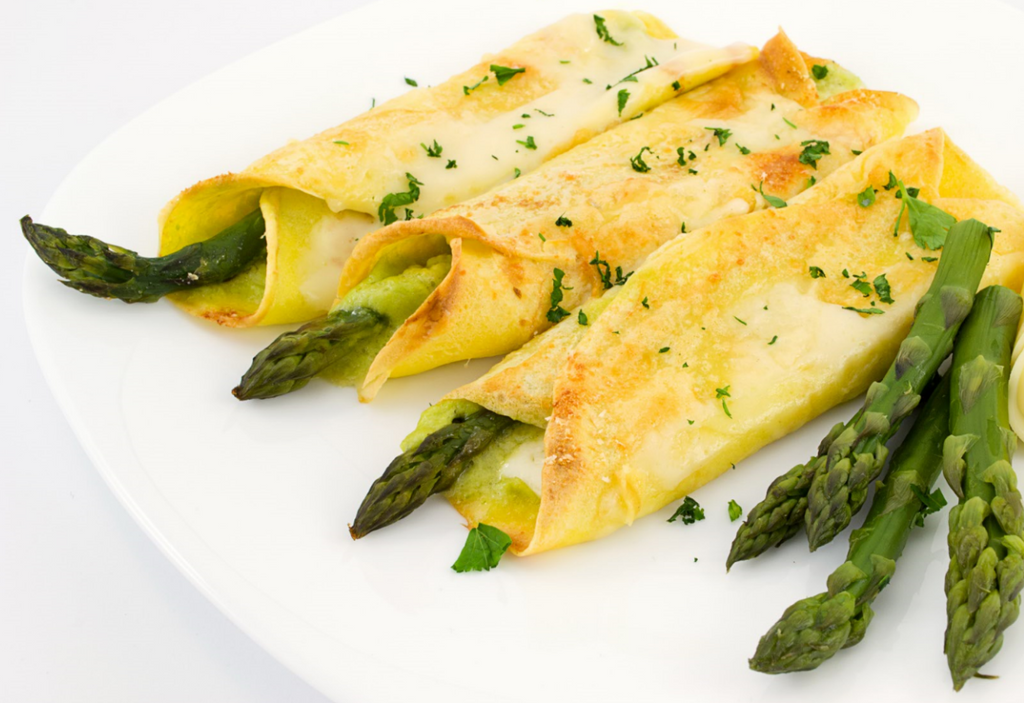 Preparation
Preheat the oven to 400°f
Place asparagus on a tray drizzle with oil and salt and place in the oven for 15 mins.
Separate the asparagus and cheese between the 8 crepes, roll and place in a baking dish.
Mix the cream and Maille Port Balsamic Mustard together and pour over the crepes.
Place in the oven and bake for 15 mins, or until cheese has melted.
—Fine Cooking for Maille
---