Asparagus With Faux Hollandaise Sauce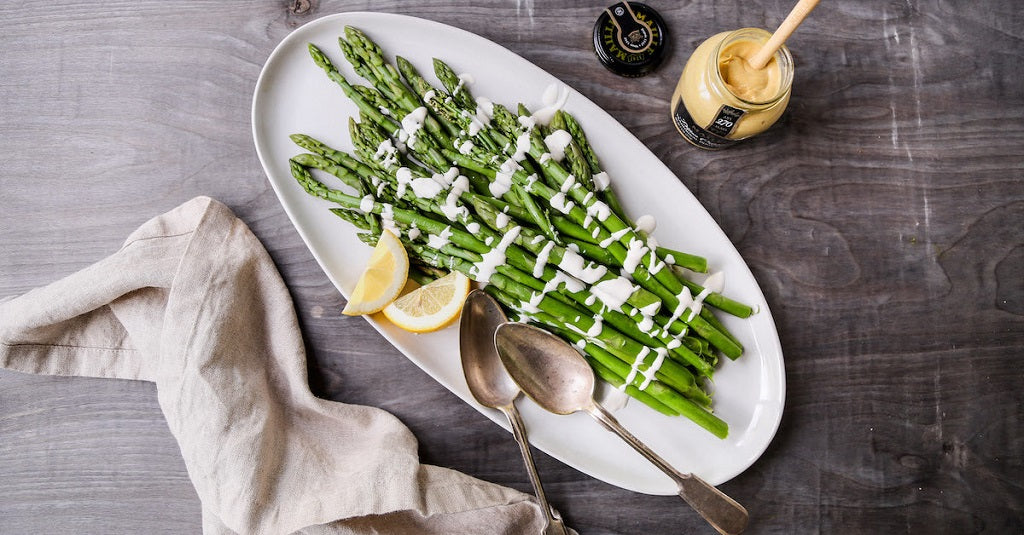 Recipe created by: Runway Chef
Serves: 4
Ingredients
For Hollandaise Sauce:
1/2 cup plain Greek yogurt
1/2 cup mayonnaise
2 tsp Worcestershire sauce
Juice of half a lemon
For the asparagus:
Preparation
For the Hollandaise Sauce
In a small bowl, stir together all ingredients until well combined. That's it!
For the asparagus:
Trim the ends from a pound of fresh asparagus.
Blanch for 3-5 minutes in boiling water
Transfer to a serving platter and drizzle with faux hollandaise sauce
This recipe has been conceived to pair with the Faux Hollandaise Sauce.
---