Maple Fig Old Fashioned featuring Maille Hot Honey Dijon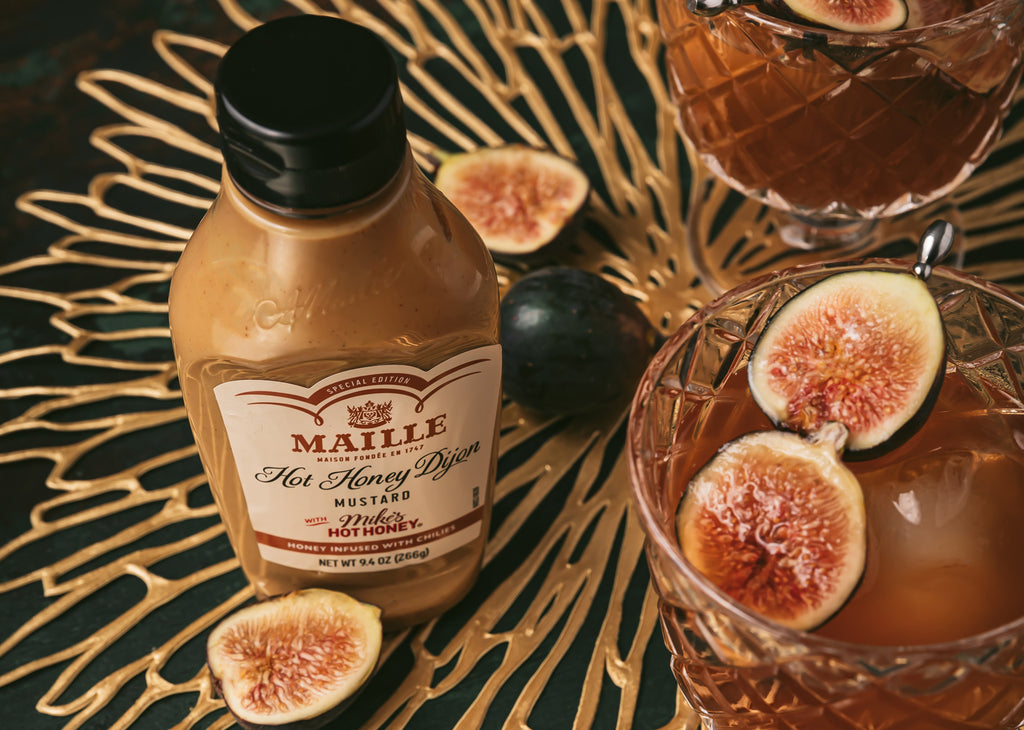 Ingredients
For the Maple Fig Simple Syrup
Prep Time: 5 Minutes
Cook Time: 20 Minutes
Total: 25 minutes
Makes enough for 12 cocktails
¾ cup dark brown sugar
1 cup water
¼ cup maple syrup
2 tsp vanilla
4 fresh figs, sliced & stems removed
For the Maple Fig Old Fashioned
Serves: 1
2.5 oz bourbon
1 oz Maple Fig Simple Syrup
3 dashes Angostura bitters
Preparation
Prepare the simple syrup. Bring the water to a boil over medium high heat. Add in dark brown sugar, whisking vigorously until the sugar is dissolved.
Add vanilla, maple syrup, Maille's Hot Honey Dijon Mustard , continuing to whisk until homogenous.
Finally, reduce the heat to low and add in figs, smashing them gently with the whisk.
Simmer for 20-30 minutes then remove from the heat and allow to cool.
Once simple syrup is cool, strain into a mason jar or airtight container and discard the figs.
Build the cocktail. Add bourbon, Maple Fig Simple Syrup and bitters to a rocks glass over ice & stir using a cocktail spoon. Serve with a fig for garnish.
---