Winter Buddha Bowl with Honey Dijon Dressing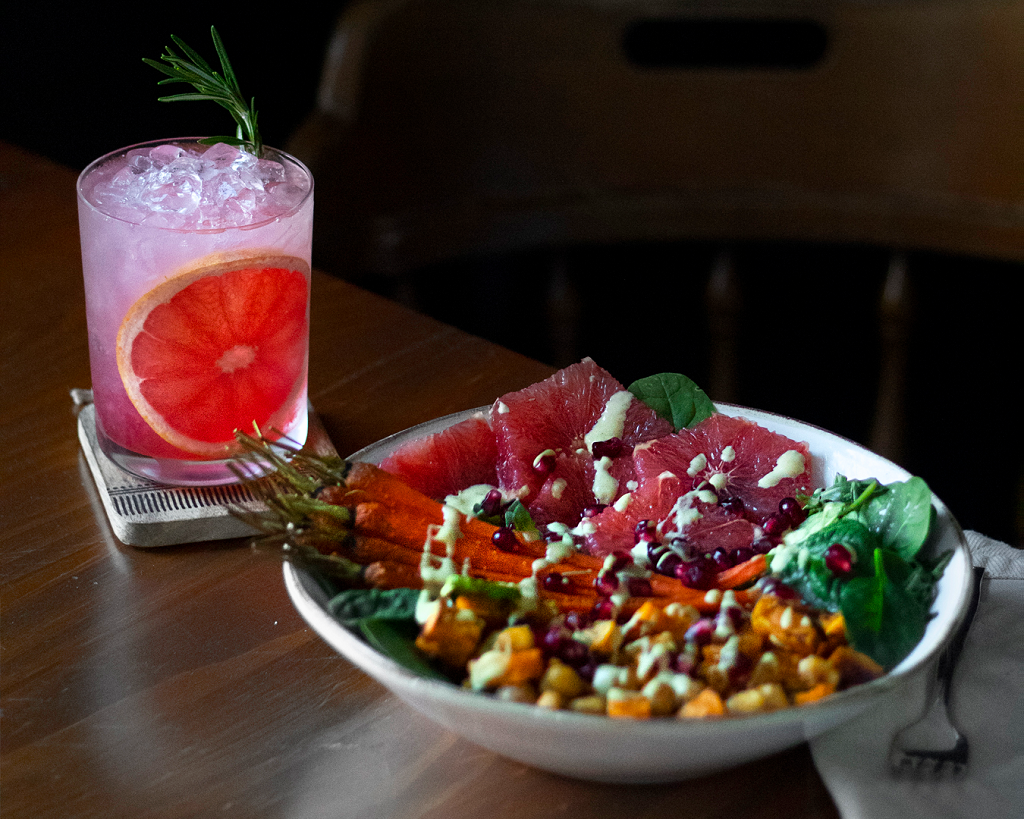 Recipe created by: Moody Mixologist
Makes: 2-3 bowls
Ingredients
For the bowl:
1 can (15.5 oz) chickpeas
1 lb tender young carrots
1 large sweet potato
1 ½ tsp dried rosemary
1 ½ tsp dried rosemary
Salt and pepper
2+ cups baby spinach
2+ cups arugula
1 pink grapefruit
½ pomegranate
For the dressing:
2 tbsp Maille Honey Dijon

2 tbsp tahini

Juice of ½ a lemon

1 tbsp water

1 clove of garlic, minced
Preparation
Preheat oven to

400°.

Drain, rinse and pat the chickpeas dry. Peel and trim the carrots. Peel the sweet potato and cut into cubes, about 1".

In a medium sized mixing bowl, toss chickpeas, carrots, and sweet potatoes with oil, garlic, and rosemary. Transfer to a large sheet pan and spread out evenly in a single layer. Season with a pinch each of salt and pepper.

Roast for 35-45 minutes until carrots and potato are tender, and chickpeas are crispy and slightly browned.

Meanwhile, in a small bowl, whisk together the dressing ingredients and set aside.

Cut the grapefruit into thin slices and trim the peel. Gently squeeze the pomegranate half over a small bowl to catch the arils. Remove any pieces of rind.

Once the chickpeas and vegetables are cooked, fill the bottom of 2 large dinner bowls with a handful each of baby spinach and arugula. Top each bowl with roasted chickpeas and vegetables and a few slices of grapefruit. Sprinkle on pomegranate arils and drizzle with dressing. Serve immediately.
This recipe has been conceived to pair with Grapefruit and Pomegranate Sour. 
---